QUALITY IS KEY
At Champion Sports Grass, we pride ourselves in providng innovative sustainable designs and construction solutions for synthetic grass sports surface. Our quality spoting surfaces enables athletes to perform at their peak. Our premier sports surfaces include soccer, basketball, tennis, netball, cricket, running tracks, putting green & driving ranges, AFL fields and other multisport surfaces. Champion Sports Grass offers design and construction packages for multiple sporting surfaces with hard wearing, premium quality with an industry certified product range. All our products are manufactured by Edel Grass, Netherlands with high quality Tencate yarn to ensure the safety and the performance of the player.



We are proud to be the exclusive partner of Edel Grass, a world class provider for elite synthetic grass sporting surfaces across the world.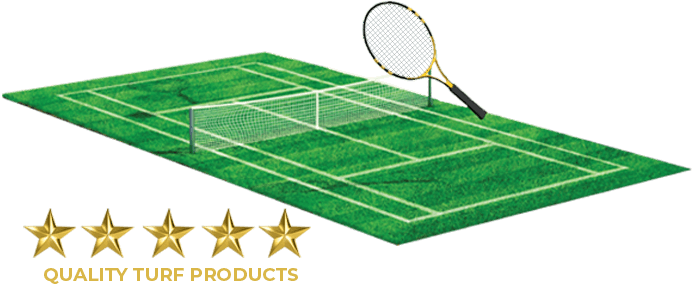 REVOLUTIONISING SPORTS FIELDS WITH QUALITY SYNTHETIC GRASS

PERFORMANCE
All our products and systems are tested to withstand harsh weather conditions, provide comfort and enhance the performance of the players to thrive at their game.

INNOVATION
We provide design and construction solutions for a variety of sporting surfaces with high quality and world leading innovative products.

QUALITY ASSURANCE

All our products are manufactured by Edel Grass, a world renowned synthetic grass provider with the highest quality standards and leading industry certifications.

SUSTAINABILITY
Our expert team can provide a sustainable solution to convert any type of area in to a high performing sporting surface.

EXPERTISE
Edel Grass has over 40 years of experience in constructing international sporting fields, who are now partners with Champion Grass to provide you with the best solution for your project.
PROVIDING INNOVATIVE DESIGN, CONSTRUCT AND MAINTENANCE SERVICES FOR SYNTHETIC SURFACES
Champion Grass by Premier Grass is one of the leading sporting surfaces supplier and installer in the country. Whether it's a residential tennis court or a FIFA soccer field, Champion Grass has the ability to provide the most sustainable and innovative solution and design to build the project from start to finish.
All our projects go through a quality, risk and sustainability assessment plan prior to commencement of the project
We provide specialised machinery manufactured by SMG to maintain synthetic grass sporting surfaces which supports the longevity of the field
All our projects are up to the highest industry quality standards which allows the player to perform at their peak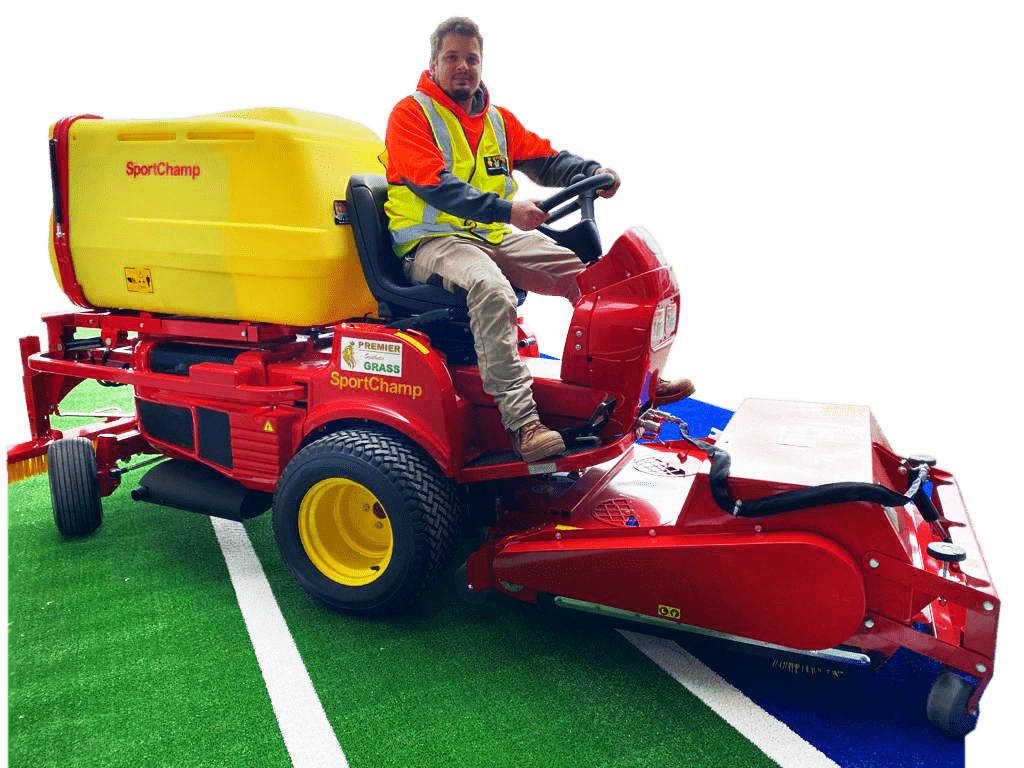 SATISFIED CLIENTS