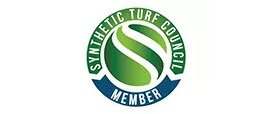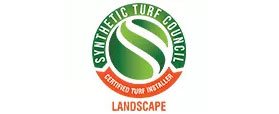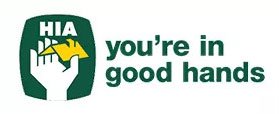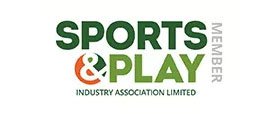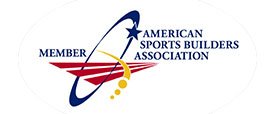 QUALITY IS KEY
At Champion Sports Grass, we pride ourselves in providng innovative sustainable designs and construction solutions for synthetic grass sports surface. Our quality spoting surfaces enables athletes to perform at their peak. Our premier sports surfaces include soccer, basketball, tennis, netball, cricket, running tracks, putting green & driving ranges, AFL fields and other multisport surfaces. Champion Sports Grass offers design and construction packages for multiple sporting surfaces with hard wearing, premium quality with an industry certified product range. All our products are manufactured by Edel Grass, Netherlands with high quality Tencate yarn to ensure the safety and the performance of the player.



We are proud to be the exclusive partner of Edel Grass, a world class provider for elite synthetic grass sporting surfaces across the world.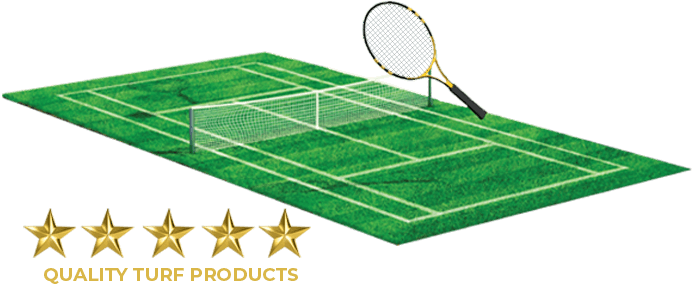 REVOLUTIONISING SPORTS FIELDS WITH QUALITY SYNTHETIC GRASS

PERFORMANCE
All our products and systems are tested to withstand harsh weather conditions, provide comfort and enhance the performance of the players to thrive at their game.

INNOVATION
We provide design and construction solutions for a variety of sporting surfaces with high quality and world leading innovative products.

QUALITY ASSURANCE

All our products are manufactured by Edel Grass, a world renowned synthetic grass provider with the highest quality standards and leading industry certifications.

SUSTAINABILITY
Our expert team can provide a sustainable solution to convert any type of area in to a high performing sporting surface.

EXPERTISE
Edel Grass has over 40 years of experience in constructing international sporting fields, who are now partners with Champion Grass to provide you with the best solution for your project.
PROVIDING INNOVATIVE DESIGN, CONSTRUCT AND MAINTENANCE SERVICES FOR SYNTHETIC SURFACES
Champion Grass by Premier Grass is one of the leading sporting surfaces supplier and installer in the country. Whether it's a residential tennis court or a FIFA soccer field, Champion Grass has the ability to provide the most sustainable and innovative solution and design to build the project from start to finish.
All our projects go through a quality, risk and sustainability assessment plan prior to commencement of the project
We provide specialised machinery manufactured by SMG to maintain synthetic grass sporting surfaces which supports the longevity of the field
All our projects are up to the highest industry quality standards which allows the player to perform at their peak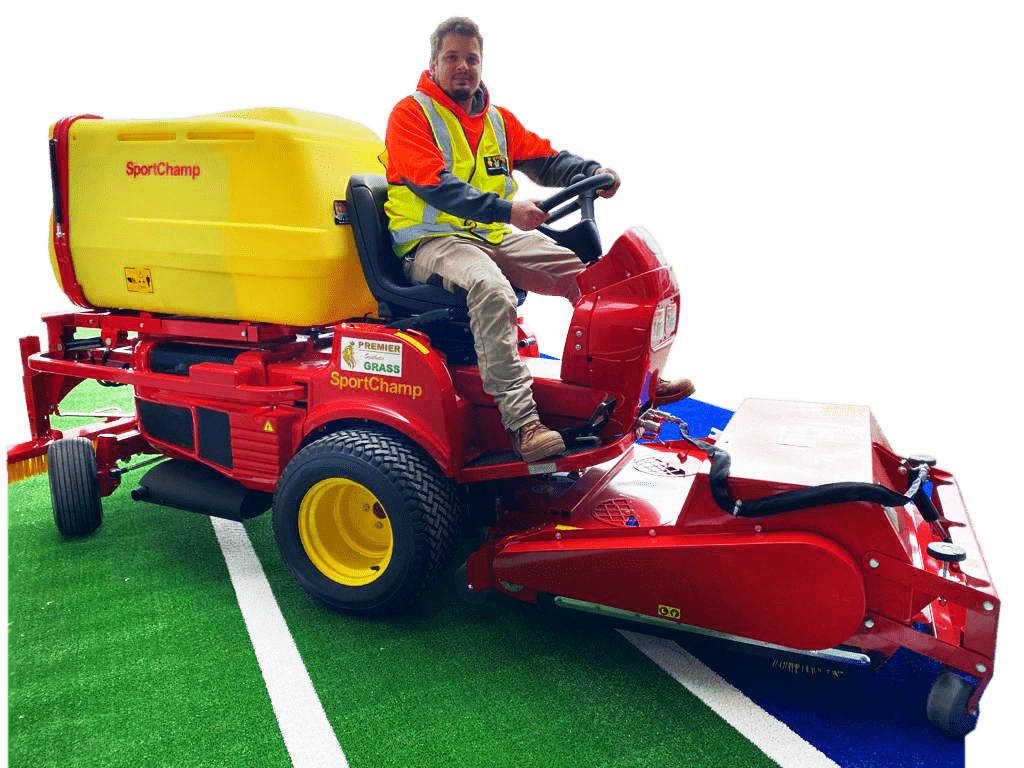 SATISFIED CLIENTS






Artificial Sports Turf & Synthetic Grass for Commercial Projects in Melbourne
Superior sports turf for excellent results
Artificial sports turf is a great option for athletes and other individuals who want to enjoy the many benefits of playing on a well-maintained and durable grass surface. For one thing, artificial sports turf is much more durable than regular grass, making it more resilient in the face of frequent use, heavy loads, and even inclement weather conditions.
Artificial sports turfs can offer huge amounts of savings due to being long-lasting and maintenance-free. These turfs do not wear off easily despite regular and tough usage and require minimal amounts of maintenance.
Read More
FIFA-level play
Furthermore, an artificial sports turf helps keep busy areas such as children's playgrounds and athletic fields looking pristine for longer periods of time. Being created on set standards, it becomes multi-purpose too and is good for use across various sports. With all these benefits, artificial sports turf has become an increasingly popular choice for athletes and those who appreciate aesthetically pleasing outdoor spaces alike.

Advantages of Artificial Sports Turf
Artificial sports turf has many advantages over natural grass, making it a popular landscaping alternative for many people.

Artificial sports turf is a great alternative to natural grass
It can be used in any climate and doesn't require irrigation or fertilization
It requires far less maintenance than natural grass
Artificial materials can endure longer usage hours, making it perfect for long matches or tournaments
Artificial sports turf can be used year-round, even in areas with cold winters or extremely hot/dry conditions
It is created as per standardized process, making for even and consistent performance throughout, allowing for fair play
Increasing Use of Synthetic Sports Grass Surface
In recent years, synthetic sports grass has become an increasingly popular choice for sports surfaces. There are many reasons for this, but the two main advantages of synthetic grass are its durability and low maintenance requirements.


Synthetic Sports grass for nature strips is designed to withstand heavy usage, and it also doesn't require the same level of care as natural grass. This makes it an ideal choice for busy sports facilities that don't have the manpower or resources to maintain natural turf
In addition, synthetic sports grass is also a good choice for nature strips and other public areas. It helps to reduce water usage and requires fewer chemicals than natural turf, making it more environmentally friendly
Natural grass loses its lushness and texture due to overuse, which is a problem that doesn't happen with synthetic sports grass turfs

Residential and commercial artificial grass installation 
As more people become aware of the benefits of synthetic grass, it is likely that even more sporting clubs and public facilities will make the switch in the future.
Our Synthetic Sports Grass is:
High Quality
Meets International Standards such as FIFA, ITF, World Rugby, FIH etc.
Quality Controlled along with Product Warranty
A Green Alternative For Stadiums
Artificial sports turf surfaces are becoming increasingly popular for a variety of different sports, from soccer and tennis to baseball and cricket. These synthetic grass for commercial strips also known as synthetic sports grass or artificial grass, are designed to look and feel just like natural grass, but without the need for constant maintenance. Unlike traditional lawns, artificial sports fields can easily withstand heavy use without succumbing to wear and tear. They are also much more weather-resistant than natural grass, which makes them ideal for use in all types of conditions – both sunny and rainy. In addition, synthetic sports fields require very little maintenance throughout the year. Overall, artificial sports surfaces offer many benefits that make them an attractive option for players of all skill levels. Whether you're a beginner athlete or a seasoned pro, artificial turf is sure to take your game to the next level!

Why Choose Champion Grass?
When it comes to sustainable designs and construction solutions for artificial turf surfaces, there is no better choice than Champion Grass. With our high-quality artificial grass products, Champion Grass is the leading supplier and installer of synthetic sports grass for everything from artificial fields to natural turf systems and resilient artificial turf for nature strips. Whether you need high-performance artificial turf for soccer fields or durable artificial grass for your local park or playground, Champion Grass offers an unparalleled selection of top-quality artificial sports turf in a range of styles, colors, and sizes.
Our experts consider your needs and then design solutions keeping factors such as grass material, texture, density, usage patterns, and other such aspects.