Our synthetic athletic tracks are designed for optimal performance. With the best grip and speed, your runners will be able to reach their potential.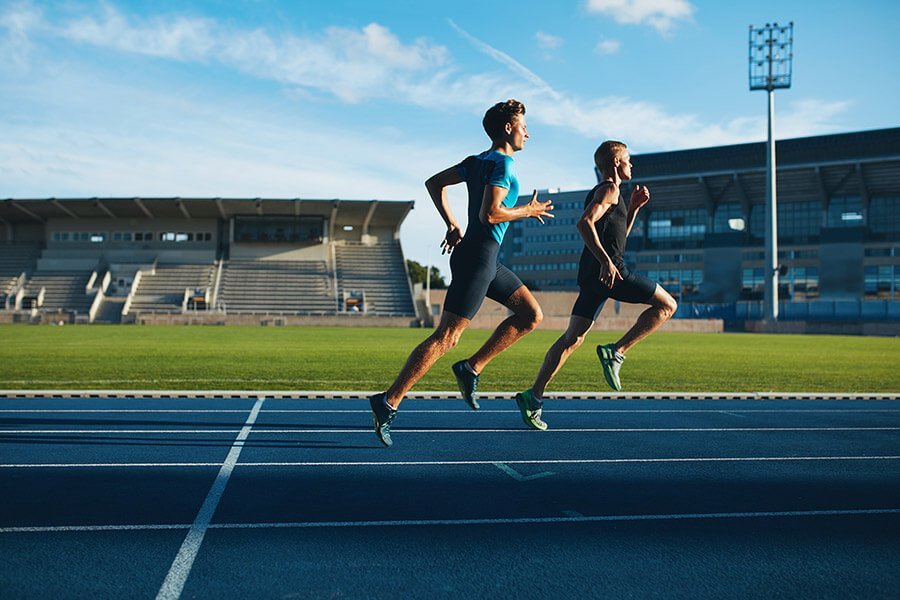 Go for gold with a superior running track construction
Our track and field turf is designed for champions. A durable, non-slip surface with excellent shock absorption means that you can run further for longer at top speed.
Whether you need an athletics track construction for a school facility, a training track for aspiring pros, or a competition-level track, we have a high-quality design for you. Every turf system we install is made to meet international competition requirements and enhance running ability.
Need a high-performance athletics track construction surface for your sports facility? Contact us at 1300 946 808 to speak to one of our athletic track experts!
It's all about what's underneath
When it comes to running, you need to trust the ground under your feet.
Our supplier, Edel Grass, is a world-renowned sport turf manufacturer whose products have been used for tracks both across Australia and the globe. With a range of quality surfaces made to meet all safety and sports requirements while mimicking the look and feel of real grass with near perfection, you can be certain that your athletics track is built to last.
Of course, an athletics track construction sports surface is nothing without a base. You need an expert who can design an infill that is tailored to your needs and provides the best results for runners.
We have designed and installed athletic tracks in Australia for over a decade and have perfected the system. As a member of the Sports and Play Industry Association, the peak body for sports and recreation construction in Australasia, you can trust that our surfacing execution is up to scratch.
Whatever specifications you have for your running track construction project, we design and craft a competitive surface that considers the area you have and how to best maximize the potential of your new track.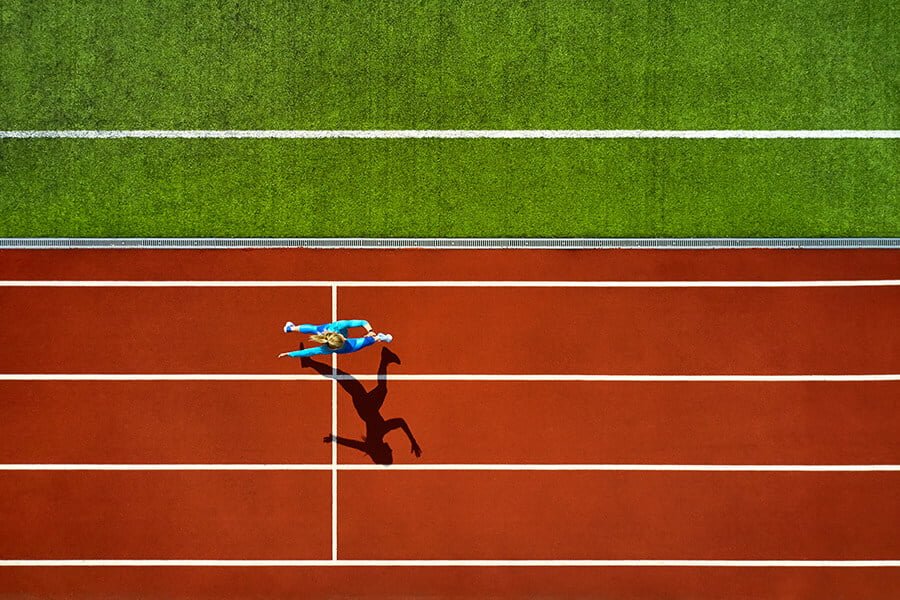 Why go for an artificial athletics track?
Artificial tracks are preferred at all levels of competition in both Australia and the world. The most common type of track installed, runners prefer these surfaces as they provide the shock absorption of natural grass without sacrificing firmness and support — the best of both worlds!
Compete in all weather conditions: Rain or shine, our running track construction remains at optimal performance year  round. Drying quicker than a natural surface, artificial athletic tracks also are able to withstand the intense heat of the Australian summer, meaning that you can keep your grass green and supple without massive maintenance fees.
More running with less repairs: Over time, the natural grass will deteriorate with use. Especially with tracks in public facilities or for schools with many students running day in and day out, the high foot traffic will damage the surface. This means that it will take more costly maintenance to keep the track at a usable, let alone high, level of performance. Artificial turf systems are made to be durable and can be used up to 3 times as often.
Even, dependable and built for speed: Artificial athletic tracks construction turfs are built for running. When constructed by an expert, they provide a predictable and consistent surface that allows for the best performance possible.
Our Services
Need a new running track? We've got you covered.
We provide quality athletic tracks for all sorts of clients and levels of athletics. Our in-house team oversees the design, construction and maintenance of all of our athletics tracks and ensures that each is up to international competition requirements and standards.
We can tackle a project of any size and provide a track for your sports facility, including:
Local government sports facilities
School and educational facilities
Sport club facilities
We can also incorporate a synthetic football field or multi sports field on the inside of your athletic track to maximise usage. Contact us today to see what we can for you!
Choose the best with Champion Grass
Champion Grass are the surfacing experts.
We specialise in all sorts of sports surfaces: tennis, soccer, cricket, hockey, football, rugby, basketball, netball, athletics tracks, multisport systems and sports surfaces for schools. We also offer maintenance and resurfacing so that you can be certain that your players can always perform at their peak.
We service all across Australia and America, providing our clients with the best athletics track systems possible.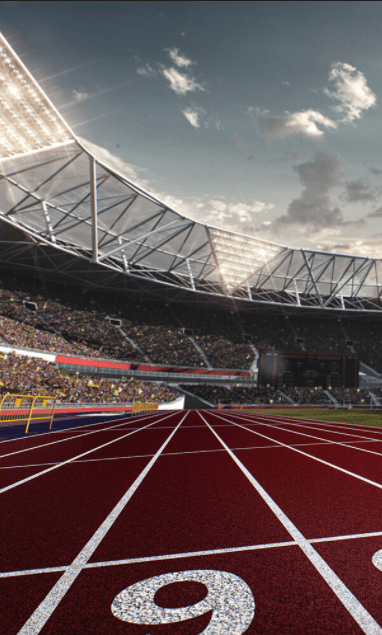 Interested? Get in touch!
Contact us today to find out more about our synthetic surfaces for athletic tracks and sports facilities! Call us at 1300 946 808 or leave us a message to discuss the specifics of your project and to get a start on your new track design!