Our synthetic turf netball courts are geared for optimal performance. With the perfect shock absorption surface to improve the playing experience, our artificial turf for netball courts is suited for both friendly games and competition.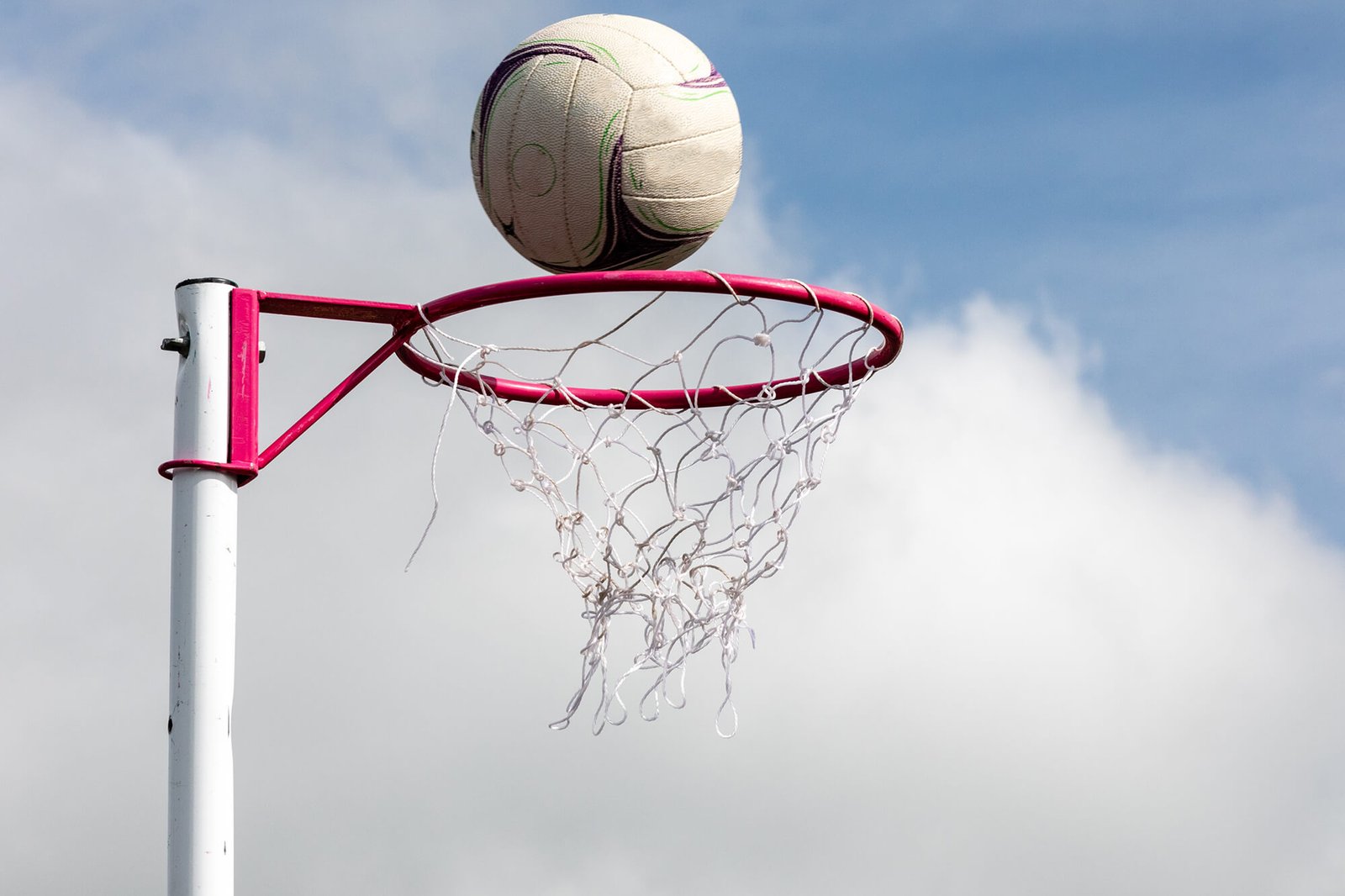 Take your game up a notch
Netball is one of the most popular sports in Australia, with an estimated one million players nationally. Whether you play in school, on a social team, or competitively — or are one of the millions who watch the sport on TV — it's no wonder that more and more netball courts are being built or refurbished in communities across the country.
Champion Grass is a sports surface expert, specializing in the design, construction, and maintenance of synthetic turf netball courts. Our premium artificial turf for netball court surfaces is tough enough to withstand any weather conditions and is durable for consistent performance in any environment.
We design professional-standard courts that are suitable for team games, practices or just fun with friends. Or, if you want your new surface to serve as a multi sport court for playing tennis, basketball, or other sports, we can incorporate custom line marking that improves the versatility of your court.
Whatever you want, we can design an artificial turf for netball court that is perfect for your playing needs.
Quality Synthetic Grass for Netball Court Built for Performance
The Champion crew have installed high-quality synthetic grass sports surfaces for over a decade and are committed to creating a court that will perform for many years to come. From residential clients who want a backyard netball or multi sport surface for their home to bigger clients — schools, netball clubs, councils, and commercial court facilities — we use the best products and practices to deliver excellence.
We are an exclusive partner of Edel Grass, a supplier of world-class turf that is used for a range of sports in professional facilities globally. We have a wide range of synthetic grass netball court surfaces, depending on your specifications.
Your court design and construction will be overseen by our expert in-house team: an experienced Construction Manager, Project Engineer, Project Supervisors and Foreman. We tailor your court to your specific needs and ensure that your design is optimised for maximum performance.
We have a wide range of designs and materials for artificial grass Netball court. Contact us today to find out which of our surfaces is right for you!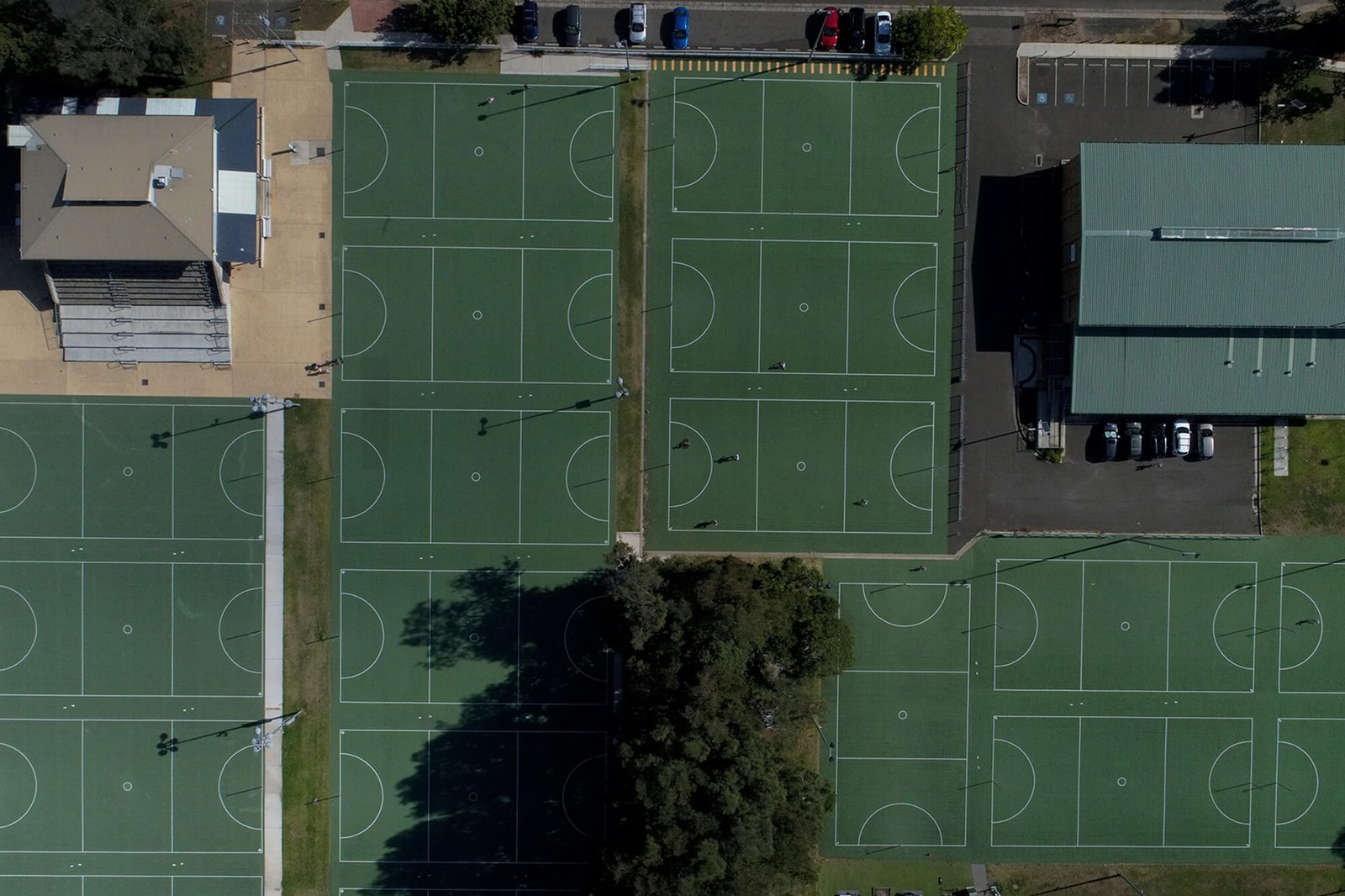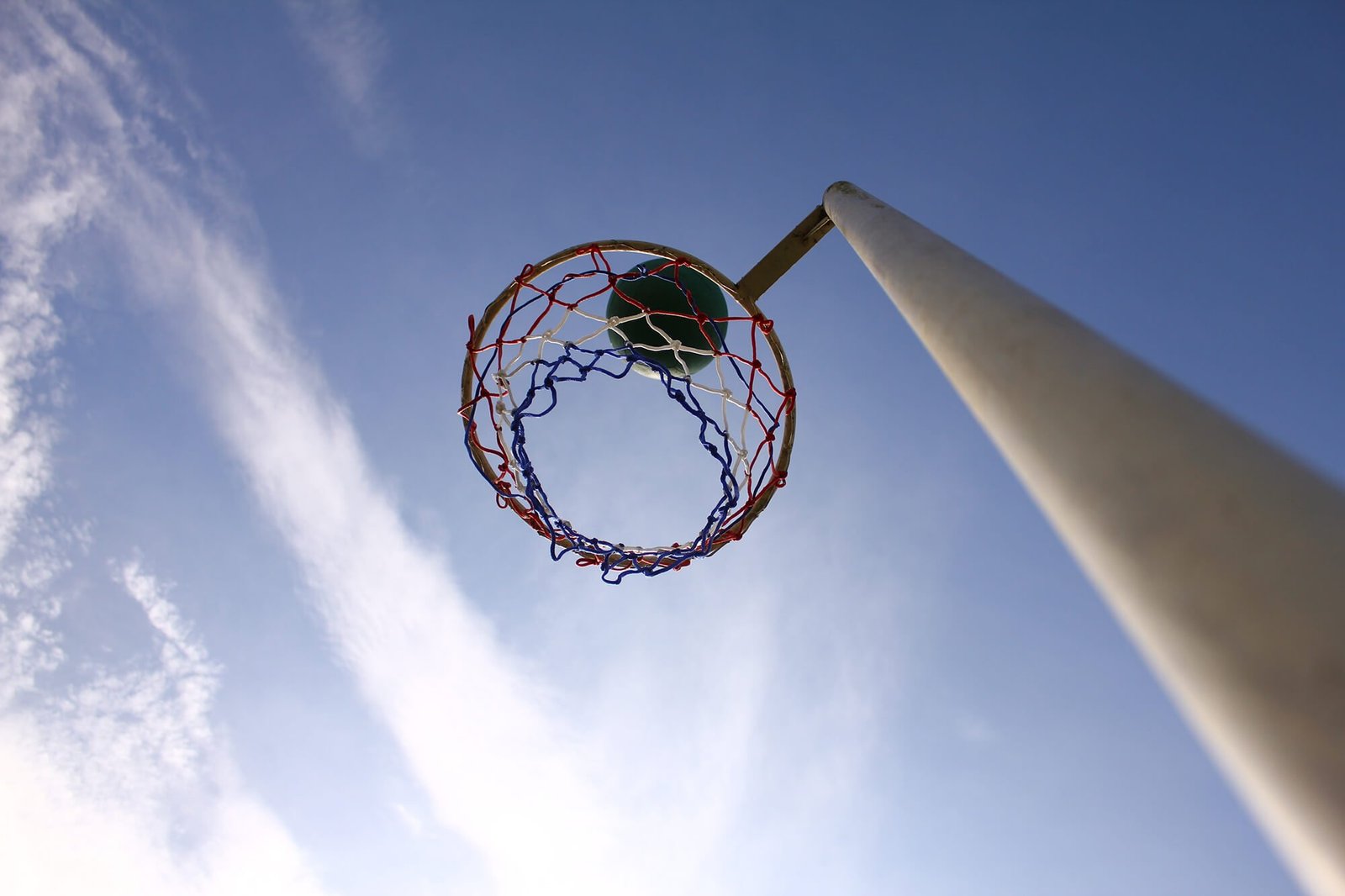 Why go for a synthetic grass surface?
When it comes to a backyard court, the answer is simple: you can create a usable area for sports that don't sacrifice the aesthetic and practicality of grass. Especially for homes with limited outdoor space, synthetic grass netball court surfaces just make sense.
However, even for schools, clubs, and public facilities, our synthetic turf netball court surfaces can be a great alternative to traditional surfaces. The grass is much more forgiving than acrylic, concrete or wood, making it perfect for players prone to injuries.
Netball is known for the toll it takes on the knees and the soft but supple surface of synthetic turf (and the base below) is easier on the joints. This is great for younger players, especially as the sport is widely played in schools.
Natural grass requires lots of expensive and time-consuming maintenance — not to mention the damage that is done by high foot traffic. Our synthetic grass for netball court is safe for children and pets, making it perfect for both residential and public properties, and requires much less maintenance to stay in peak form.
Choose the best with Champion Grass
We specialise in all sorts of sports surfaces: tennis, cricket, soccer, basketball, netball, running tracks, multisport surfaces and sports surfaces for schools. We also offer maintenance and resurfacing so that you can be certain that your team can always perform at their peak.
We service all across Australia and America, providing the best artificial netball courts around.
Get in touch!
Contact us today to find out more about our artificial grass Netball court surfaces! We have a wide range of turf to suit any sport and any of our client's specifications.
Call us at 1300 946 808 or leave us a message to get started on your netball court construction or refurbishing today. Alternatively, you can contact one of our offices in Melbourne, Sydney or Brisbane to discuss any major projects.