If you want to play like the pros, you need the right pitch. Our FIFA-standard synthetic soccer fields are exactly what players need to take their game to the next level.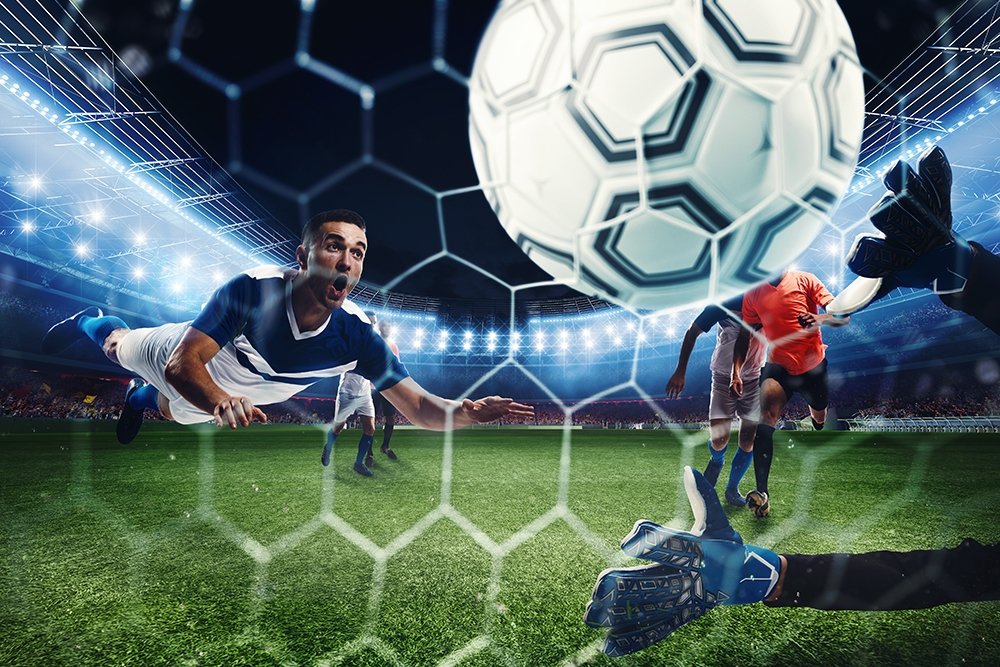 Pitches built for players and performance
We build our synthetic soccer fields or pitches with the player in mind. An optimal soccer (or football) field should prioritize both safety and performance — that's why we use only the best products and rely on our synthetic grass soccer fields expert years of experience to achieve the best result.
Our synthetic soccer fields are perfect for fun games with family and friends, practices, and professional-level matches. Designed to have the best ball roll and speed, our high-quality surfaces are made to enhance play.
No need to worry about weather conditions — our synthetic turf soccer surface is tough enough to withstand the worst Australia has to offer and is ready to play on all year round. Even in drought or wet weather, your turf will remain perfect.
We bring FIFA level products to your soccer field
Our exclusive partner, Edel Grass, is one of only six official FIFA preferred producers of synthetic grass products in the entire world.
With a variety of yarn shapes, pile heights, and densities available, we can construct the ideal turf system for your needs. We carry Edel Grass' line of performance-filled synthetic turf for soccer is designed as a realistic alternative to natural turf: tough, biodegradable, with enhanced grip and predictable ball behavior. From affordable options to stadium-quality products, we have something to suit any client.
That being said, it isn't just the products that make the best artificial grass for soccer fields — it's the base and execution. The Champion Grass team has years of experience installing turf for fields of all shapes and sizes and will be able to create durable, performance-enhancing synthetic grass for soccer surfaces.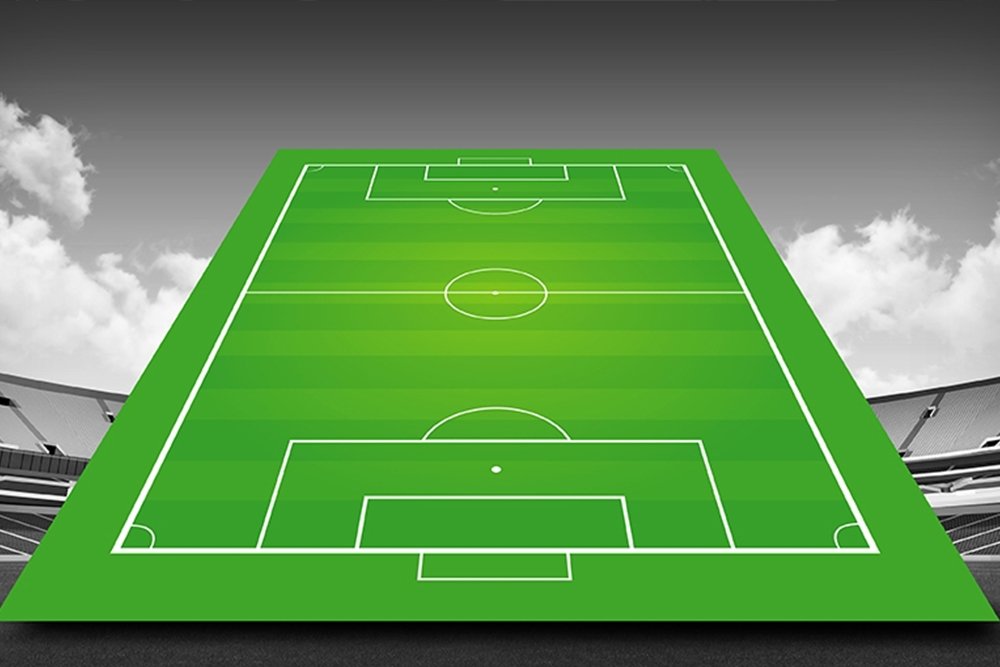 Want to find out more? Contact us today to get a quote for your synthetic turf soccer field!
Synthetic grass playing surfaces can be used up to 3x more than a natural grass field (75 hours a week compared to the 15 hours for natural turf).
Half of Football NSW's premier competition teams play and train on synthetic grass surfaces, and almost every council in Sydney has a synthetic grass playing field.
With an increase in use and demand for sports grounds in Melbourne, the city council is investing in new synthetic grass fields for soccer and other team sports for all sporting precincts.
Say goodbye to drought-damaged surfaces and sky-high maintenance fees
Grass is the undisputed surface for soccer, but it can be incredibly inconvenient — and sometimes nearly impossible — to keep game grounds green.
Maintenance costs for natural grass can be high due to the amount of watering, mowing and general repairs needed to keep the pitch in top form. In high traffic areas like council ovals or other public facilities, the grass surface can also become damaged just by the sheer amount of people playing.
Especially in the drought conditions, Australia is infamous for, keeping a grass field in playable condition — let alone the ideal shape for a team — is an uphill battle.
Synthetic fields can solve all that. Artificial turf requires no watering, less service and maintenance, and is overall gentler on players' bodies with excellent shock absorption and support. Games can be played year round in any sort of weather and more often, meaning you can get far more use out of an artificial grass field.
Really, it's no wonder why so many sports grounds are making the switch to synthetic soccer field construction.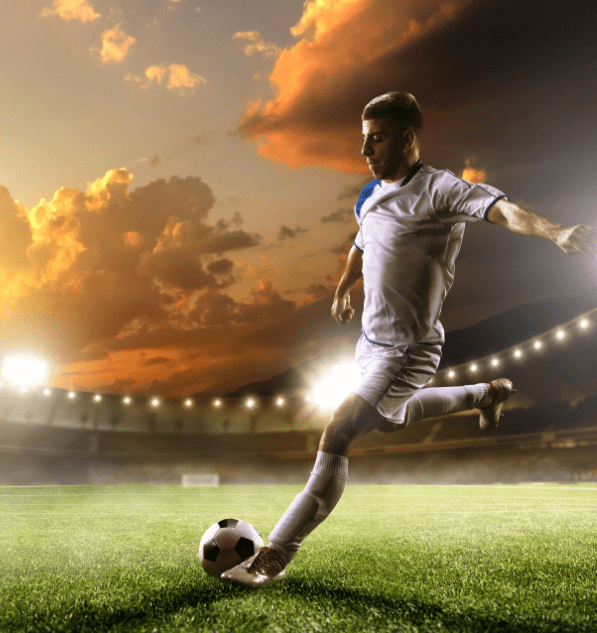 Our Services for Artificial Grass Soccer Field
Champion Grass supplies synthetic grass surfaces for both residential and commercial clients: councils, clubs, schools, businesses, and more. If you need a high-quality synthetic surface for soccer, we're the ones to call.
We can help design, construct and maintain high-performance training facilities, backyard pitches, sports fields, ovals, and stadiums. From the smallest field to the largest, state-of-the-art facility, we ensure that your turf is made to last — no matter what you throw at it.
We believe it has never been more important to encourage children to participate in sport. That's why we specialise in providing artificial grass facilities for the education sector, supporting active lifestyles and the next generation of sports stars.
Synthetic soccer field construction
Synthetic soccer field resurfacing
Synthetic soccer field maintenance
Choose the best with Champion Grass
Champion Grass specializes in all sorts of sports surfaces: tennis, soccer, cricket, basketball, netball, running tracks, multisport surfaces, and sports surfaces for school. We also offer artificial soccer field maintenance and resurfacing so that you can be certain that your players can always perform at their peak.
We service all across Australia, providing the best artificial grass for soccer. We are also a member of the Sports and Play Industry Association, the peak body for sports and recreation construction in Australasia.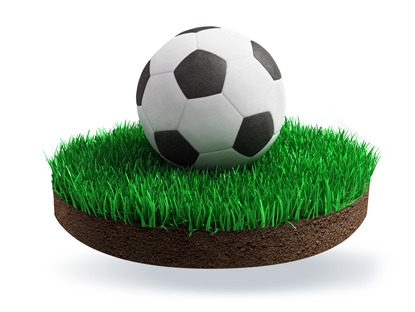 Get in touch!
Contact us today to find out more about our synthetic grass soccer fields! Call us at 1300 946 808 or leave us a message to get started on your soccer pitch construction or renovation today.
Alternatively, you can contact us at one of our offices in Melbourne, Sydney, or Brisbane to discuss any major synthetic soccer field construction projects. We always love to tackle a challenge!