Our synthetic grass tennis court surface is perfect for players who want to up their speed and return to the sport's roots without the pitfalls of traditional courts.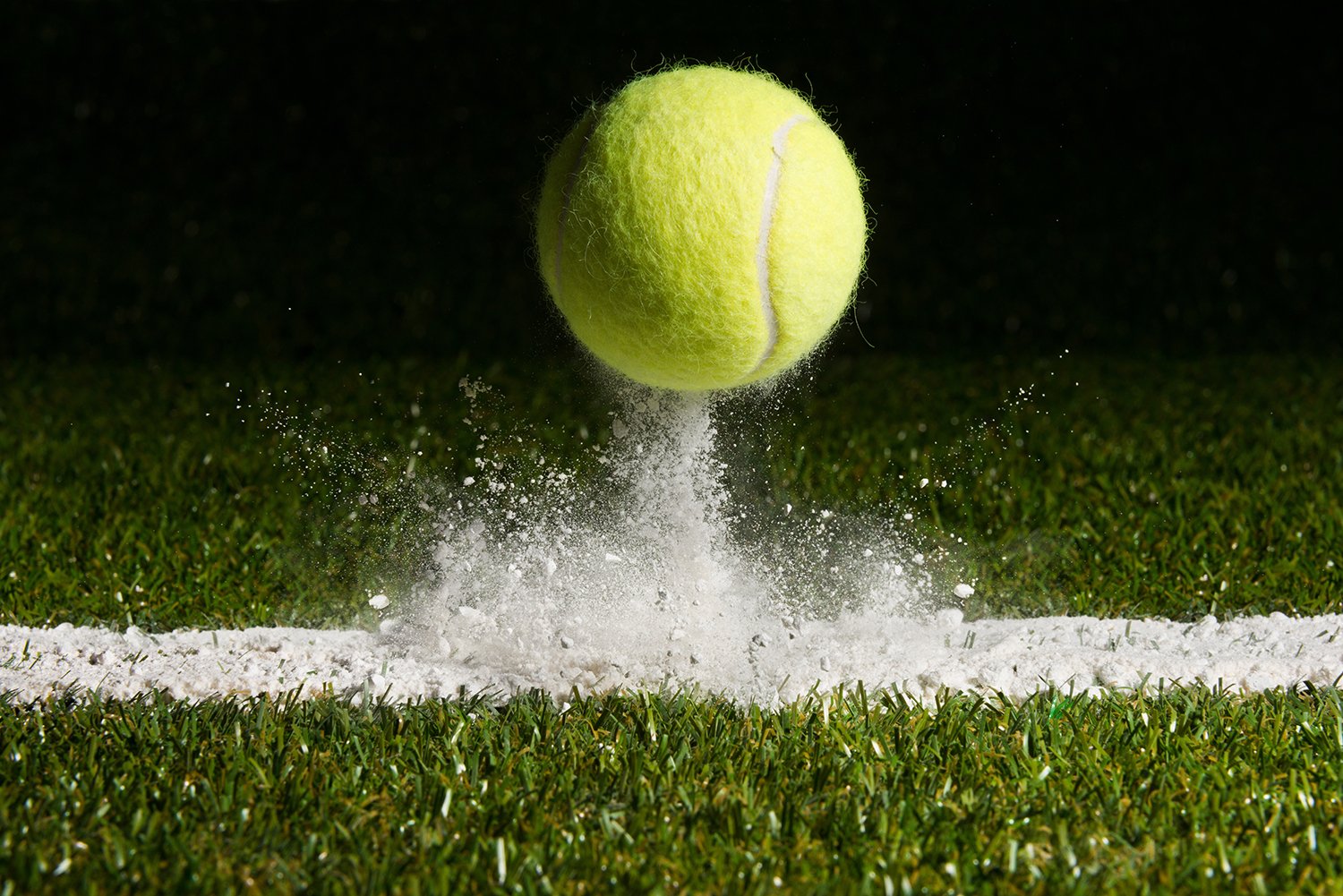 For a superior playing surface
Looking to build a new tennis court? Or maybe you want to upgrade or refurbish an existing one? Whatever the case, Champion Grass can help.
We work with you to come up with the perfect court design and our in-house experts ensure that the installation and construction of your synthetic grass tennis court go as smoothly as possible.
We source all of our synthetic grass products from our world-class exclusive partner, Edel Grass, and our tennis court surfaces are certified by the International Tennis Federation. With such quality materials and expert installers, you can be certain that your court will be champion-worthy.
Whether you are just after a little fun or want to play like Federer, we can create the ideal tennis court for your needs.
Why choose artificial grass for resurfacing my tennis court?
There are a variety of surfaces tennis can be played on. Grass tennis courts are where the sport started and are still used in some of the most prestigious tournaments in the world (think Wimbledon). The grass court provides a soft surface and, with a low ball bounce, is perfect for fast-paced play.
The only problem with a grass surface is the level of tennis court maintenance involved — regular watering, mowing, and repair — meaning that grass tennis courts have fallen out of fashion.
With synthetic turf for tennis, you can have all the benefits without any of the downsides or burdens that come with it. Synthetic grass tennis courts look (and feel) good, require less upkeep, and are great for people who want to feel like a pro when playing.
Our Services
We offer everything you need to make your tennis court great (and keep it that way), including:
Synthetic grass tennis court construction
Tennis court resurfacing
Tennis court maintenance/service
All of our synthetic turf for tennis designs are overseen by our in-house team, including a Construction Manager, Project Engineer, Project Supervisors, and Foreman. The Champion crew is dedicated to bringing you the best tennis surfaces and will go above and beyond to ensure your satisfaction.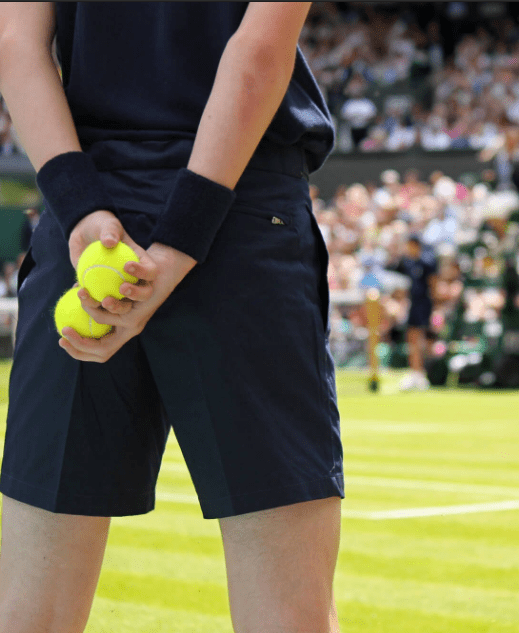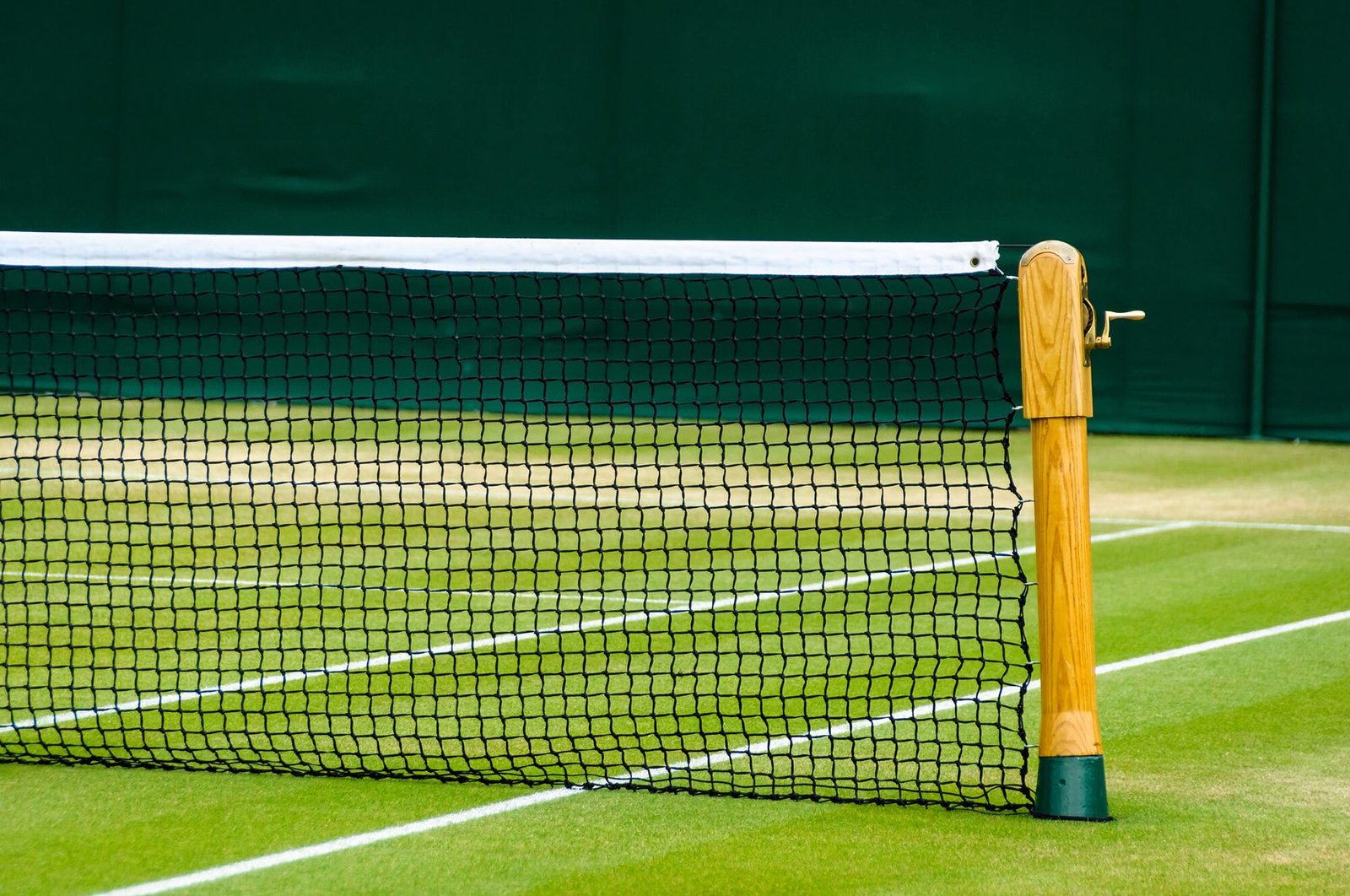 Quality tennis court builders
We have the capacity to build both residential tennis courts and courts for commercial clients such as your local tennis club, council, or school. We always strive for excellence in the construction of our tennis court surfaces and ensure that the end product is something players will enjoy using for years to come.
With world-class materials and over a decade in the industry, we know exactly how to bring the best out of your court. Our synthetic grass tennis court builders can take on any tennis court — no matter how big (or small).
Contact us today to see how we can help get your court set up!
Choose the best with Champion Grass
We specialise in all sorts of sports surfaces: tennis, soccer, cricket, basketball, netball, running tracks, multisport surfaces and sports surfaces for schools. We also offer maintenance and resurfacing so that you can be certain that your players can always perform at their peak.
We service all across Australia, providing the best tennis court surfaces available.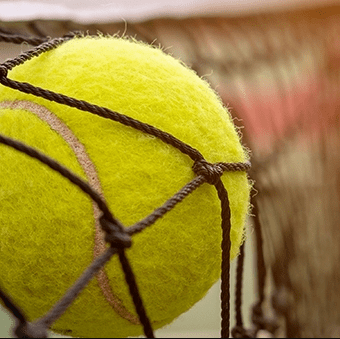 Tennis Never Gets Simple; You Get Better
Don't you love the game and the buzz of serving an ace or even nailing a perfect backhand passing shot? No one can ignore the feeling of winning the point with fearsome smash hits. When you can do that, understand that such techniques and moves take a lot of practice. And, not to forget, a high-performance tennis surface.
Read More
Artificial Turf For Tennis & Synthetic Grass – Every Player's Dream!
Quicker to install and even easy to maintain, we deal in synthetic tennis courts that will have you swinging your racket in no time at all. If you have been wondering about the standards we tend to follow, we adhere to the complete tennis court resurfacing and make our courts to the utmost quality and playability possible, offering a suitable surface to bounce and be comfortable underfoot.
Replicate your Tennis Court Surfaces with Artificial Turf
Coming in a vast array of colors, from traditional greens to iconic clay browns, you can have your hands on the favorite surface on your property. In simple terms, you do not have to ponder over clay courts or artificial grass for tennis, in particular. Different types of synthetic grass or fake grass can make or break your game. Dealing in both long and short pile surfaces, our synthetic grass court can fine-tune your playing style.
And, if you are in a fix and do not know what to get, opt for the shorter length to imitate some of the fastest hardcourts in the world. Meanwhile, select a longer pile to slow the game down as grass tennis courts would. In the end, whether tennis court resurfacing or any form of tennis court maintenance, it's your decision to make.
Why pick synthetic tennis courts?
Predominantly utilized heavily around the warmer months, tennis courts are likely to be neglected during winter, leading to extended tennis court maintenance. This can lead to issues, such as long growth of weeds, exposure to the clay bed, or buildups of clay.
Artificial Turf For Tennis
Artificial turf for tennis essentially removes recurring maintenance requirements, presenting a relatively more hassle-free and affordable alternative in the long run. Artificial grass for tennis is durable and can last for a significant amount of time while withstanding anything the weather throws at it. The only maintenance required is a quick sweep before playing.
What Does Champion Grass Bring To The Table?
We provide everything one needs to make their hard courts playable. You can have a look at what we offer our clients:
Tennis court resurfacing
Synthetic grass tennis court construction
Tennis court maintenance & servicing
All of our right tennis court designs are inspected by an in-house team of experts, including a Project Engineer, Construction Manager, and Foreman.
We're Quality Tennis Court Builders
We have the potential and volume to build residential and commercial tennis courts like your local tennis club, schools or councils. Furthermore, we strive for excellence in the We always strive for excellence in tennis court resurfacing, tennis court maintenance, and ensuring the existing surface requires minimal maintenance.
Choose Only The Best with Champion Grass
Whether it is acrylic surfaces, an acrylic hard court, artificial grass, or even surfaces to enhance playing characteristics, we specialize in all sports surfaces: basketball, hockey, tennis, and many more. Our Champion Grass experts would not compromise on the quality of artificial grass for tennis and would build a new court for you to play.
With that, we also service across Australia, providing the best low-maintenance artificial turf for tennis.
Get in touch!
Contact us today to find out more about our tennis court grass! Call us at 1300 946 808 or leave us a message to get started on your court construction or resurfacing today.