Artificial grass for schools — Superior sports surfaces for optimal performance
Your students are the future. Our industry quality synthetic grass products are exactly what they need to hone their athletic abilities and embrace their love of sport.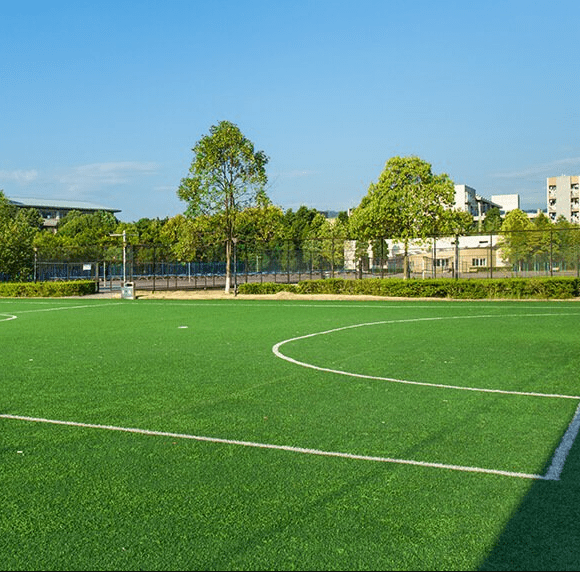 The best in synthetic grass solutions
We know you want to encourage your students to take part in regular physical exercise and cultivate their abilities. That's why we've devised a range of artificial grass for schools that supports children while they play and push them to the next level.
We source our synthetic turf from Edel Grass, a world-class supplier whose product range includes FIFA-preferred turf and FIH, ITF, and IRL-certified products. We use only the best artificial turf for schools on the market to achieve the best results for our clients.
Whether you need dedicated sporting spaces or multipurpose courts for year round sport — basketball, netball, tennis, and more — we can help to design and create the perfect turf system for your school.
Get a free quote for synthetic grass for schools! Contact us at 1300 946 808 to see what we can do for your school sports area.
Healthy bodies, healthy minds
Australia is a sporting nation, so it is no surprise that so many schools are embracing the active life. Whether you teach kindergarteners or seniors, it is important to get out of the classroom for a bit and facilitate movement.
Getting at least an hour of exercise a day is crucial for young people's wellbeing — both physical and mental. Benefits include healthier bones, heart and lungs, better posture and coordination. Exercise also has a physiological impact on the brain, improving concentration, stress relief and overall well being. In short, to be the best that they can be, your pupils need to be active.
Whether it is organised time like PE and extracurricular team sports or unstructured activities at recess and lunch, having high quality school sports facilities is critical. With our synthetic grass, you can ensure that your sports area and other lawn spaces are always in peak form for physical exercise.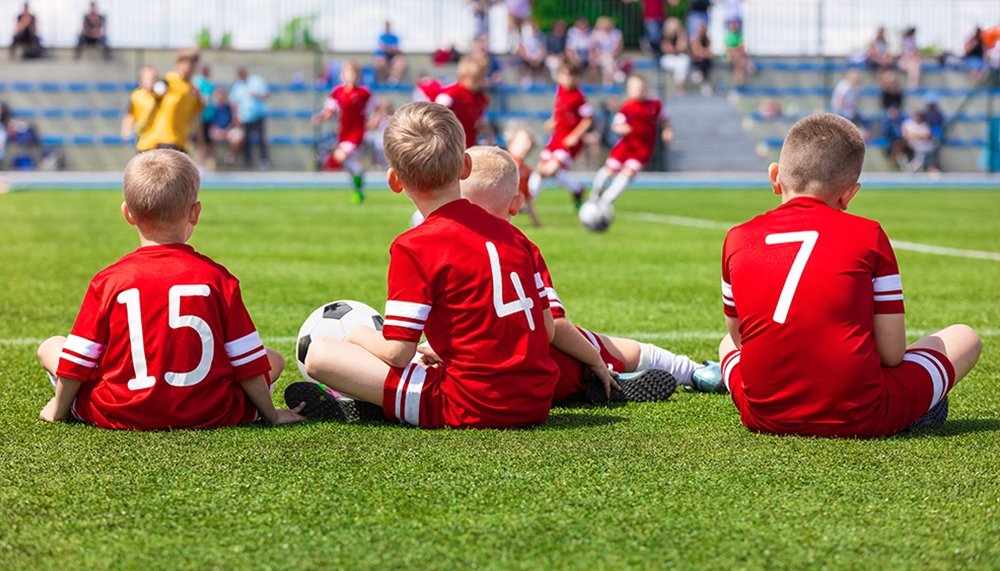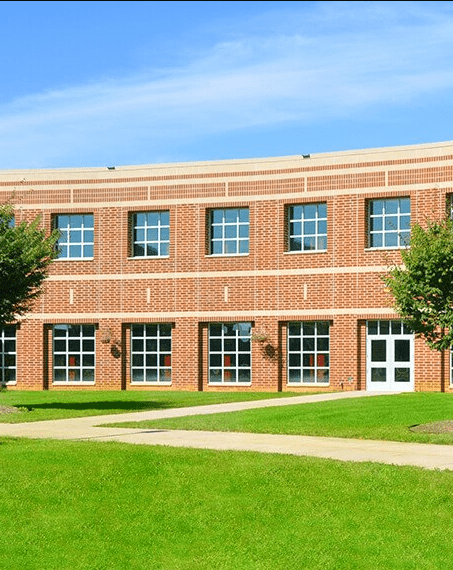 Why use synthetic grass in schools?
Synthetic grass surfaces are perfect for school sports. Not only are they being used more and more in amateur and professional sports alike, but they also encourage the development of young athletes. It is a surface children can train well on, durable and supportive enough to enhance performance and develop their technique while reducing the risks that come with the sport. Quality artificial grass for schools carries a whole host of benefits for schools:
Pro-level performance: We know you want to provide your students with the best opportunities. To help them reach their potential and become the next Dustin Martin, Steve Smith or Sam Kerr, synthetic grass provides a durable and consistent surface to practice. We use the same artificial turf for schools as we do for professional facilities.
Made to meet the highest safety standards: Our artificial grass products are made to comply with even the most strict safety regulations so that you can always be certain that your lawn is up to code. For playground turf, our infill is designed to protect against fall heights from most standard equipment.
Reduce impact injuries: Artificial turf is far safer for sports in schools than asphalt courts and even a regular grass lawn. With a padded infill layer as a base and a superior non-slip grip, synthetic grass for schools sports field is easier on the body as a whole and can prevent things from going downhill if a student falls.
Great for high foot traffic areas: With all of the students you have engaging in different sports throughout the school day —let alone the year — natural grass doesn't stand a chance. Not to mention the fact that children aren't exactly gentle. Artificial grass is designed to be durable and tough, withstanding everything young people can throw at it. Sports areas with an artificial turf surface can be used up to 3 times more and will last for up to 10 years.
Lower maintenance costs: Trying to keep your school grounds looking green and appealing to students (and potential students) is difficult. The upkeep on natural sports lawns includes watering, fertilising, disease / pest / weed control, edging, mowing and marking up running lanes, football ovals, netball courts and play areas — the list goes on and on! An artificial grass lawn or play area is a perfect solution, drastically reducing schools' landscaping budgets.
Less water use: Though it does come under maintenance, this deserves to be talked about on its own. The cost of water is rising and with Australia's drought conditions, keeping a lawn green can be a hassle. Not only does our artificial grass not require watering, but it is UV resistant and can withstand the tough Aussie sun so that your pupils can play even in the hottest of summers.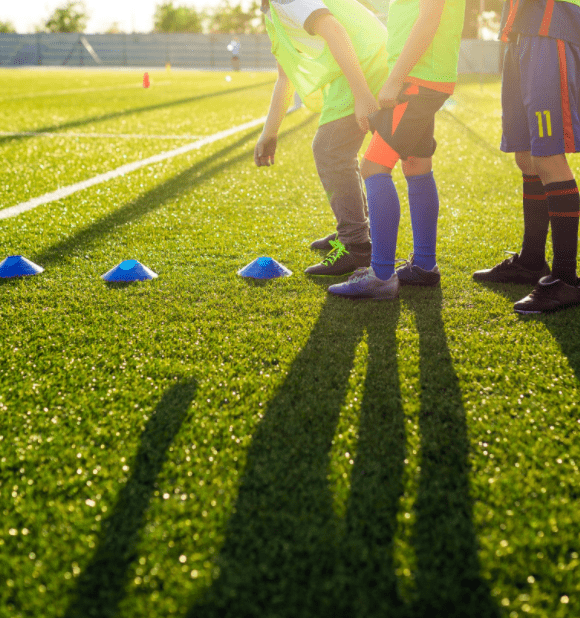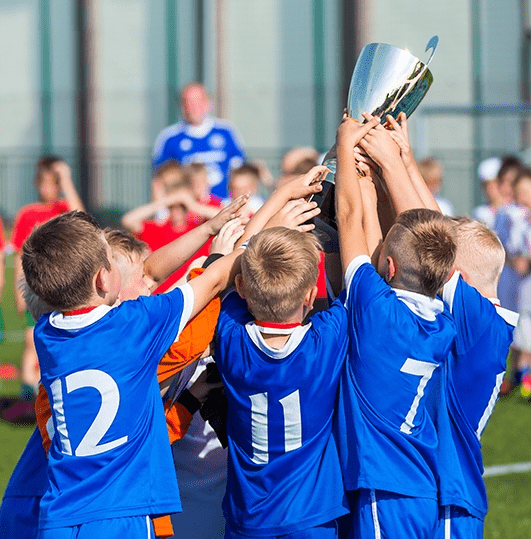 Our Synthetic Grass for School Includes:
Champion Grass provides natural-looking synthetic grass for schools for all sorts of spaces around your school: sports grounds, school playgrounds, football grounds — the lot. From the playground to PE, we have high-quality synthetic turf for schools that is right for your students. We can design, construct and maintain:
Play areas / play equipment surfaces
Multi sports courts
Athletics track
Basketball court / netball court
Tennis court
Cricket pitch
Soccer pitch
Rugby / AFL field
Putting greens
And more!
Contact us by phone at 1300 946 808 to speak with one of our school turf specialists!
High-quality synthetic turf Melbourne, Sydney and Brisbane
Why Champion Grass Is Best?
We provide playing fields, lawns, and playground turf for schools and education facilities across Australia. Sport is an essential part of any student's life and provides the perfect outlet — that's why we believe in making the best surfaces possible for schools to support them. Whether you want to encourage friendly team sports or push your students for a new personal best, we have a range of turf products to meet your needs. We are one of the top synthetic grass installers on the market with over ten years of experience. With a focus on customer service and satisfaction, we ensure that all of our artificial grass surfaces are built to withstand all the actions your school will see over the years. Choose the best with Champion Grass Champion Grass specializes in all sorts of sports turf surfaces: tennis, soccer, cricket, basketball, netball, running tracks, and multisport surfaces. Our turf products are second to none and guarantee the performance and safety that your students need. We also offer synthetic turf school maintenance and resurfacing for schools so that you can be certain that all of your facilities are always in top shape.
We service all across Australia, providing the best artificial grass for schools.

Interested in our synthetic turf for school? Contact us today! If you want to see what we can do for your school sports areas, make sure that you reach out and contact us! Call us at 1300 946 808 or leave us a message with your school's needs and we'll find an artificial grass solution that's right for you.Alternatively, you can contact us at one of our company offices in Melbourne, Sydney or Brisbane to discuss any major school projects. We'd love to hear from you!